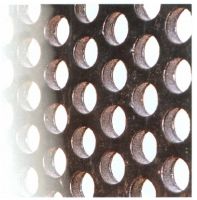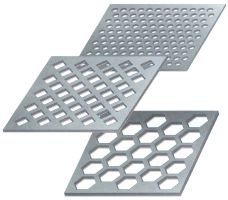 Our company produces two kinds of gratings:
- normalised SGM
- Non-normalised
The SGM-type rubber-metal grating is produced by combining the vulcanisation process for hardening steel with a layer of wear-resistant rubber. A layer of rubber, the thickness of which depends on the grating's operating conditions, guarantees increased durability and a reduction in noise from the sifting process.
We produce SGM-type gratings with the following parameters:
maximum dimensions 1300 x 1400
thickness of steel plate up to 8 mm
total grating thickness (plate + rubber layer) up to 25 mm,
with round, square, rectangular, elongated, or hexagonal openings with dimensions of 10 to 80   mm.
At the client's request we can also produce gratings of non-standard dimensions. They can be made with a steel core or without, with openings of any shape within the following dimensions:
maximum internal dimensions 1300 x 1400,
maximum thickness 60 mm.
Na życzenie klienta wykonujemy również sita o nieznormalizowanych wymiarach. Mogą być wykonane
z wkładem stalowym lub bez, o dowolnym oczku w następujących parametrach:
max wymiar zewnętrzny 1300 x 1400 mm,
max grubość 60 mm.